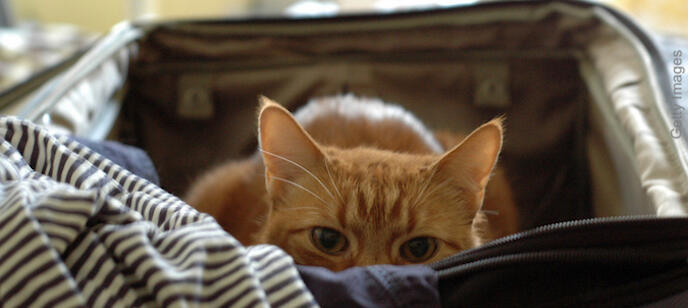 photo credit: Getty Images
Does your cat do this? Well, here's possibly why ...
Okay, cat owners…why is your cat obsessed with knocking over every movable object they come across? It could be anything from a cheap knick-knack, to expensive jewelry. If it's on your nightstand or someplace they can easily reach, it'll soon be on the floor. My cat used to sit on the bathroom counter and do it with my makeup while I was getting ready for work  A feline researcher says that while the behavior is definitely mysterious, it's usually just to get our attention. But it's also possible that cats' impulse to knock things over is just part of their hardwiring as hunters. Your cat's instincts say let me poke and see if it's alive…like a mouse or rodent. After all, they wouldn't want miss out on a good lunch, right?