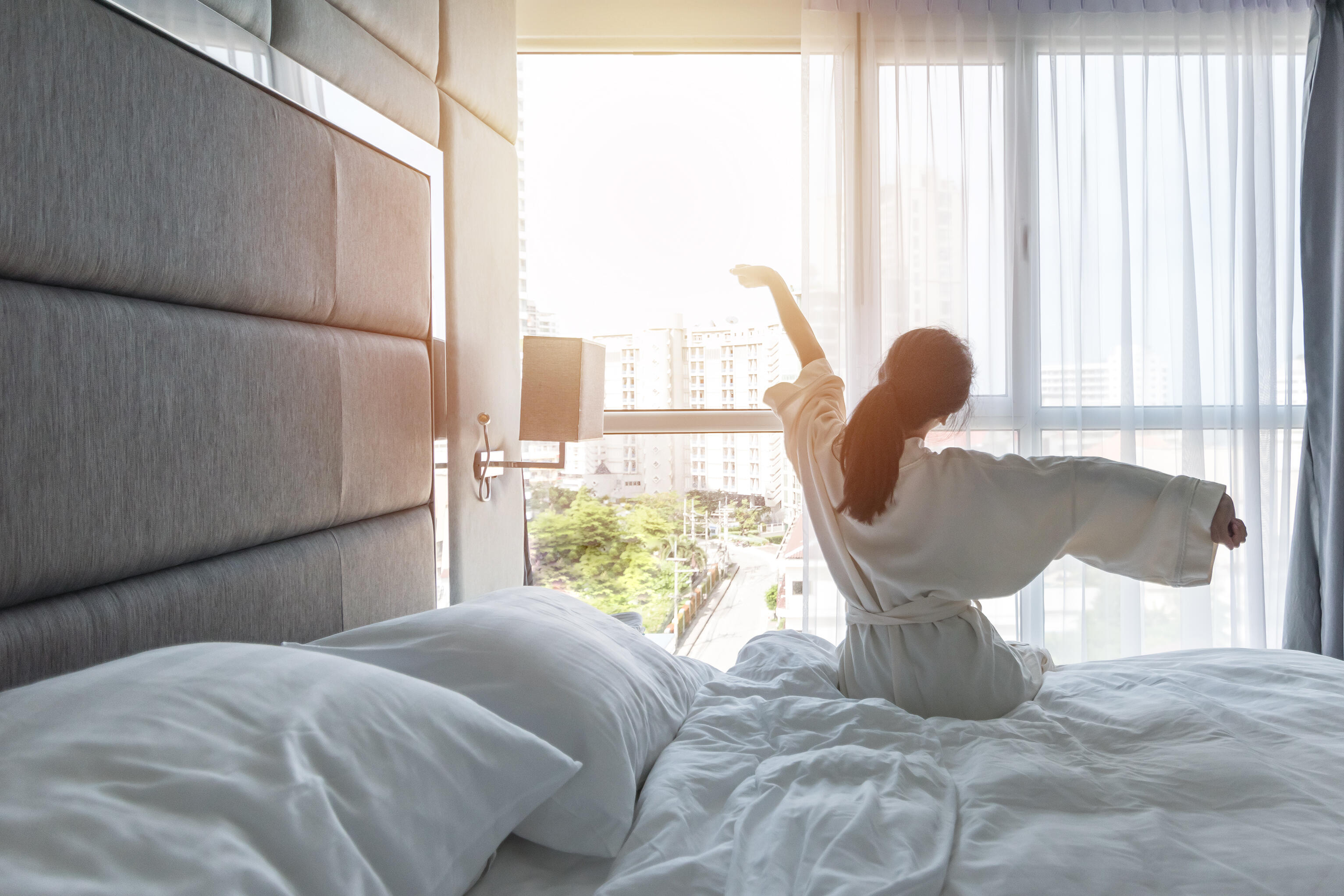 photo credit: Getty Images
If you struggle to get a good night's sleep like me, maybe you can join me in eating the right things before we hit the hay.
Remember when you were a child and your parents would give you a glass of warm milk before bed? Well, there's evidence that it really works. What you eat or drink at night define whether you get a good shut-eye or not. The best ones help with serotonin and melatonin, the sleep hormones. You can get a boost in those from nuts, like almonds, walnuts and peanuts. Chamomile tea helps as well. Then there's the question of carbs. Having high-fiber carbs like whole grain bread, rice, and cereals in the evening help induce sleep. But it's important to avoid simple carbs like cakes, pastries, white bread, pasta, etc. Aw man - guess no late night snack of cake for me!